Click on the headlines to view these really useful resources:
WELSH RUGBY
Hay-on-Wye as the City of Books:
EISTEDDFOD Cultural Festival
WELSH FOOD
Welsh Rarebit, pronounced Welsh Rabbit has is no rabbit in it at all.It is a dish made with a savory sauce of melted cheese and various other ingredients that is served hot after being poured over slices of toasted bread.
It is believed the name originated in the 18th century as an English insult to the Welsh; while rabbit was a poor man's meat in England, in Wales the poorer man's "meat" was cheese. The basic ingredients (bread, beer, cheese) are food staples of every region, and it was certainly eaten in Wales for many centuries. The notion that toasted cheese was a favourite dish irresistible to the Welsh has existed since the Middle Ages. In A C Merie Talys(100 Merry Tales), a printed book of jokes of 1526 AD, there is a funny tale from the fourteenth century which talks of the welsh people´s love for the recipe: The Welsh people in heaven were being noisy and causing trouble and, in order to get rid of them Saint Peter went outside the gates of heaven and shouted "Caws Pobi!". The Welsh ran out after hearing about toasted cheese and then gates were shut behind them.The first recorded reference to the dish was "Welsh rabbit" in 1725, but the origin of the term is unknown.
A legend mentioned in Betty Crocker´s Cookbook claims that Welsh peasants were not allowed to eat rabbits caught in hunts on the estates of the nobility, so they used melted cheese as a substitute. The author also claims that Ben Jonson and Charles Dickens ate Welsh rarebit at Ye Olde Cheshire Cheese, a pub in London, but there is no good evidence for any of this.
Today, the dish is enjoyed sporadically throughout the country. It holds a special position in Wales due to its status as a traditional dish, and it now even has its own national day – September 3rd is Welsh Rarebit Day. And, of course, here is the recipe
Ingredients:
25g Welsh Butter

375g Welsh Farmhouse Cheese

100ml Welsh Ale or Milk

2 teaspoons of Worcestershire sauce

Salt and Pepper

A loaf fresh White Farmhouse Bread
Method:
Melt the butter in a pan, add the grated cheese and stir over a low heat until melted.

Pour in the ale or milk; add the Worcestershire sauce and any other flavouring you wish. Season to taste.

Bring the mixture up to near boiling point, and then remove from the heat.

Then toast the bread.

Place on a baking sheet, pour over a good helping of rarebit mixture and brown either under a hot grill, or in a hot oven.
WELSH CAKES
Here´s a recipe for Welsh cakes. I think they´re usually sweet but this is a savoury take on this old Welsh recipe.
WELSH HUMOUR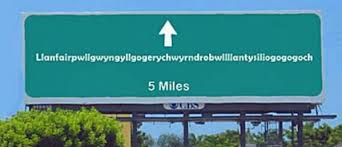 Here's a joke that involves the world-famous enormously long Welch place name (the link after the joke tells you a bit about the place and how to pronounce it). Good luck!
On a beautiful summer's day, two English tourists were driving through Wales.
At Llanfairpwllgwyngyllgogerychwyrndrobwyllllantysiliogogogoch they stopped for lunch and one of the tourists asked the waitress: "Before we order, I wonder if you could settle an argument for us. Can you pronounce where we are, very, very, very slowly?"
The girl leaned over and said:
"Burrr… gurrr… King."
More info:
http://llanfairpwllgwyngyllgogerychwyrndrobwyll-llantysiliogogogoch.info/scripts/index.php
ISN'T WALES REPRESENTED ON THE UNION JACK?
St. David's Day craft activity
St David's Day craft activity with your classes if you work in Infants or Primary and wear your daffodil with pride! (Besides it's a lot more comfortable than sticking a thistle in your lapel on St Andrew's Day!!!)
https://nurturestore.co.uk/saint-davids-day-crafts-and-activities-lesson-plan
St. FAGANS Museum
What makes this place so special are the guides within each house who offer you titbits about their previous occupants. I really love one area which is a row of terraced houses, each one reflects a particular period so you can see how decoration and fashion changes.
Oh! the best thing of all, there are great places to wander around, have a picnic and it is all free
WELSH MUSIC
Stereophonics
Many films have used theirs songs as soundtracks.